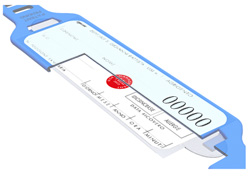 It is since 1959 that our company has been producing identification bracelets and since then we have developed the project together with doctors, nurses and hospital directors to assure a quick, easy and safe identification.
At the beginning these bracelets were produced only for a matter of good sense and conscience. But today, progress and social responsibilities have made a Law of State necessary.

Itís thanks to our constant engagement and the encouragement of those ones that, like us, have always considered our work as socially useful, that we have obtained this legal recognition.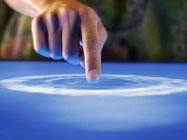 In those last 60 years progress concerned most of all products, materials and technologies: that made us able to anticipate patient and hospital staff needs by realizing a more and more innovative answer for a safe identification.

Our technologically advanced products are exclusively Italian.